The Team behind Jaid Stables brings decades of experience caring for and training both horse and rider.
Jamie is a native to Georgia and has successfully competed at the National and Local Levels of competition starting at the age of 6.  Jamie was the team captain for 3 years of the University of North Georgia Equestrian Team and 2 year captain of Centennial High School IEA team.  This wide range of equestrian experience has established Jamie as a well-rounded coach, rider and mentor.
Jamie participates in continuing educations through clinics, webinars, and competing herself.  She has worked with top notch equine professionals to include: Denis Flannelly of Ireland, Paddy O' Donnell of Ireland, Nona Garson, Bernie Traurig, Jorge Ludwig, and Sunny Stevens, among others.
Jamie has had riders compete successfully in USEF/USHJA rated, GHJA rated, and IEA Shows. For multiple years in a row, Jamie's riders have been awarded Year End High Point Champion Awards in multiple divisions of Hunter, Jumper, and Equitation. For 3 years consecutive years, different Horse/Rider partnerships have been awarded Year End and Series High Point Jumper of The Co Series. Jamie's riders have also qualified and competed at National and Local Competitions to include USEF Pony Finals, USHJA Adult Hunter Championship, Zone 11 IEA Regionals, IEA Zone 4 Championship, IEA Nationals, GHJA Pony Medal Finals, GHJA JD Pounds Medal Finals, GHJA Equitation Challenge Finals, Elite Show Jumping MiniPrix Jumper Finals, GHJA Sportsmanship Award- winning 2 consecutive years, USHJA Zone 4 Jumper Championship and more.
Jamie strives to create a well-rounded Equestrian with work ethic, horsemanship, sportsmanship and achieved succeed in the ring.  Jamie is known for her kind and caring approach when teaching and relating to her riders and horses.  She prides herself with a college degree in Teaching as well as Special Education.  This gives her additional insight into the importance of quality confidence building instruction for her riders.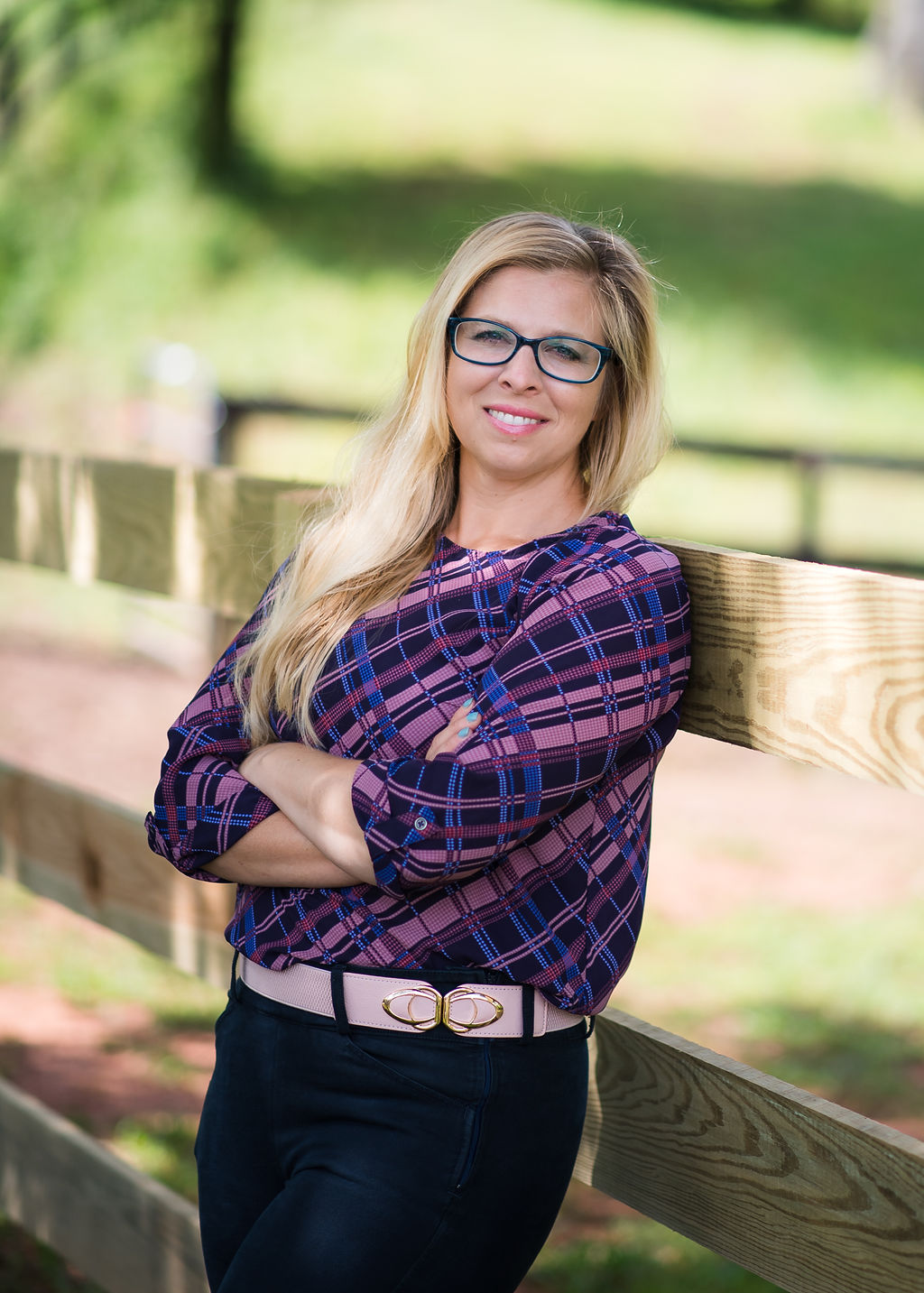 Bailey has dedicated her life to the equestrian sport. She grew up in Alaska and spent her junior years on her trainer's horse, Jump for Joy. Bailey was the Alaska State Horseshows Hunt Seat Medal Final Winner in 2008 as well as the Year-End Zone 12 Level 3 Jumper Champion the same year. Bailey and "Joey" had so much success in the jumpers and equitation, Bailey developed an insatiable love for the sport and set her path towards becoming an equine professional.
Bailey attended Lake Erie College as a part of their Equine Trainer Program, Open Rider for their IHSA team, and Division II Track Team for two years before transferring to Baylor University. At Baylor she was a part of the NCEA Baylor Equestrian Team and graduated with a bachelor's degree in Business Administration and Entrepreneurship in 2014.
Bailey has over a decade of experience working as a professional in the industry. She has done everything from being a working student, groom, braider, shipper, rider, horse sales, assistant trainer, horse show official, IEA coach, mentor, judge, horse owner, barn manager, and head trainer. She has had experience and success guiding her students to the top of the sport. Her students have qualified for and placed in nationally ranked shows such as Junior Hunter Finals, the National Horse Show, IEA National Finals, TIP Finals, and USEF Medal Finals.
Bailey also enjoys riding and developing her own horses for the competition ring. While her heart is in the jumper arena, she has the knowledge and experience to produce winning results in the hunters and equitation. She also has a passion and affinity for scouting prospective horses for development and pairing riders with their dream mounts. Her riding and teaching style is founded in fundamental, patient horsemanship and a commitment to excellence.