The Team behind Jaid Stables brings decades of experience caring for and training both horse and rider.
Jamie is a native to Georgia and has successfully competed at the National and Local Levels of competition starting at the age of 6.  Jamie was the team captain for 3 years of the University of North Georgia Equestrian Team and 2 year captain of Centennial High School IEA team.  This wide range of equestrian experience has established Jamie as a well-rounded coach, rider and mentor.
Jamie participates in continuing educations through clinics, webinars, and competing herself.  She has worked with top notch equine professionals to include: Denis Flannelly of Ireland, Paddy O' Donnell of Ireland, Nona Garson, Bernie Traurig, Jorge Ludwig, and Sunny Stevens, among others.
Jamie has had riders compete successfully in USEF/USHJA rated, GHJA rated, and IEA Shows. For multiple years in a row, Jamie's riders have been awarded Year End High Point Champion Awards in multiple divisions of Hunter, Jumper, and Equitation. For 3 years consecutive years, different Horse/Rider partnerships have been awarded Year End and Series High Point Jumper of The Co Series. Jamie's riders have also qualified and competed at National and Local Competitions to include USEF Pony Finals, USHJA Adult Hunter Championship, Zone 11 IEA Regionals, IEA Zone 4 Championship, IEA Nationals, GHJA Pony Medal Finals, GHJA JD Pounds Medal Finals, GHJA Equitation Challenge Finals, Elite Show Jumping MiniPrix Jumper Finals, GHJA Sportsmanship Award- winning 2 consecutive years, USHJA Zone 4 Jumper Championship and more.
Jamie strives to create a well-rounded Equestrian with work ethic, horsemanship, sportsmanship and achieved succeed in the ring.  Jamie is known for her kind and caring approach when teaching and relating to her riders and horses.  She prides herself with a college degree in Teaching as well as Special Education.  This gives her additional insight into the importance of quality confidence building instruction for her riders.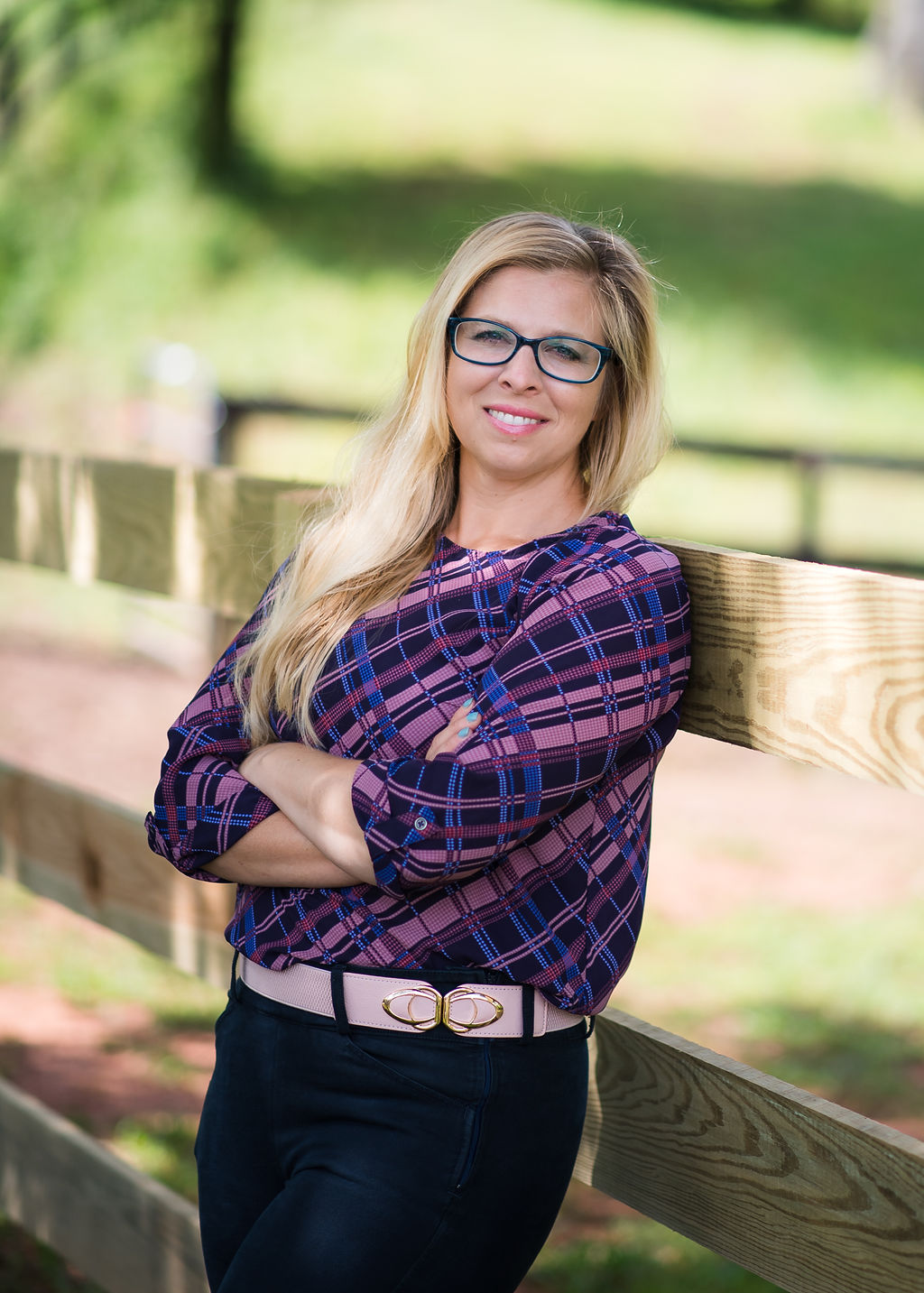 Nicole is an Iowa native and Georgia retread by way of New York City. She has trained under Olympic and international show jumping medalists, as well as World Championship-winning Morgan trainers. Nicole is a well-rounded horseman, having competed in the traditional hunter, jumper, dressage, and carriage driving rings; she has also enjoyed training in saddle seat, hunter and Western pleasure, and cross-country jumping.
This diverse background has fostered an appreciation for a wide array of methodologies, a deeper understanding of training horse and rider, and has underscored the idea of correct, dressage-based flatwork as a cornerstone for the training of both horse and rider.
As an instructor, Nicole's emphasis is on safety, good horsemanship, and correct basics. These fundamentals develop a solid foundation on which riders can further advance.
Nicole has been involved with the IEA hunt seat program for several years in varying capacities. She is very supportive of the tenets of IEA, from creating opportunities to participate in equestrian sport to striving to instill principles of horsemanship and sportsmanship. Her personal horses have consistently been IEA favorites.